This content originally appeared on the "One Dayer Wiki" website providing advice on how to run a one day long juggling convention.
The One Dayer Wiki site was allowed to expire by the site owners, however thankfully it was archived by web.archive.org, and you can access a snapshot here.
This page (on the Bristol one-day convention) was written by Richard Loxley. He has retrieved the content he wrote and re-published it here.
How to run the Bristol one-day juggling convention
Bristol's one day convention is called BoB. This stands for Bristol's Other Bristol, to distinguish it from the annual 9-day Bristol convention. It takes place in the Student Union building of Bristol University.
History
The BoB convention was started by Matt Shacklady in 1999.
BoB 1 was in November 1999
BoB 2 was in November 2000
BoB 3 was in December 2002
BoB 4 was in December 2003
BoB 5 was in November 2006
BoB 6 was in January 2008
BoB 7 was in January 2009
BoB 8 was in January 2010
BoB 9 was in January 2012
Richard Loxley assisted with BoB 1, organised BoB 2, 3 and 4, and advised on BoB 5. He currently holds a box of useful items for organising the BoB convention, and can be contacted through his website for advice on future conventions.
Organisation
BoB is usually organised by having one main coordinator, who delegates tasks to volunteers.
The convention organisation is usually started early in the summer term for a November/December convention. This enable the venue to be booked before the university summer holiday.
After the venue is booked, nothing happens until the autumn term, when the coordinator finds a team of volunteers.
Usually organisation meetings are held in the bar after the weekly juggling club meetings.
We normally hold 3 organisation meetings, at 5 weeks, 3 weeks and 1 week before the convention.
Roles
These are the roles we have used in the past, with the appropriate responsibilites. It is important to get the volunteer to agree to these responsibilities, and to understand that you will be holding them to it. If this agreement isn't forthcoming, either move some responsibilities to other people or find a different volunteer.
Convention co-ordinator
In the summer term:
Get people to volunteer for the various roles
Pick a date and make sure the venue co-ordinator books it
In the Autumn term:
Decide on a budget based on previous years, but being conservative on number of attendees to ensure we break even. Check on bank balance with the treasurer so we know how much loss we could afford in the worst case.
Arrange meetings to sort out the convention. 3 meetings is about right – at 5 weeks, 3 weeks and 1 week before the convention.
Decide if any volunteers require thank-you gifts and purchase them in advance. In the past we have given small gifts (e.g. a bottle of wine) to the stage manager and tech crew for the show, as these roles are unpaid but mean the volunteers don't get to sit back and enjoy the show.
On the day:
Arrive at 9am (1 hour before start of convention)
Co-ordinate everyone else and act as general trouble-shooter
Be prepared to fill in and do anything that hasn't been done by other people.
Hand out any gifts
In general, also do all roles not specifically allocated to others. In 2003 this is:
Publicity – design and print flyers & posters and distribute to juggling conventions etc. Also update website, and publicise on rec.juggling, uk_jugglers yahoo group and juggling.org and jugglingdb.com.
Organise raffle/tombola. A tombola makes more money as it is an 'instant win' game, so people play again if they don't win! It also means we don't have to have an excruciatingly slow raffle draw during the show!
Invite a trader (usually Beard) and make sure their requirements are met. We normally give them a spot free of charge in exchange for prizes for the raffle/tombola
Order souvenirs (mugs in 2003) – note the long lead time – for mugs it was at least 4 weeks from receipt of artwork and money. Souvenirs don't make any money for the convention, but usually just break even. Only do it if you want a souvenir!
Book first-aiders and ensure they know what to do on the day
Book the compere for the show
Sort out the passes and other misc stationary, signs, etc. left over from last year
Sort out where the party and crash space will be, and make maps showing how to get there
Print maps to takeaways, workshop organisers checklists, etc.
Do the risk assessment
Get prizes for the games - in the past we have just spent £5 on chocolate bars from the student union shop
Venue co-ordinator
In the summer term:
Book the Anson Room, MR-1 and Mandella bar for an appropriate date for BoB. If the Union Winston Theatre is also available, that's great, but not essential.
Confirm with Union Entertainments that they don't need the Anson Room on that day
In the Autumn term:
Confirm the room bookings and double check with Entertainments as they have the power to throw us out on a whim.
Book 250 chairs from the union porters for the day of BoB. Emphasise that we don't want them set up, just available in the Anson Room. Ideally they should be left in one of the alcoves in the Anson Room.
Book 6 tables from the union
Complete a risk assessment with the Union Heath & Safety guy – currently Jim Lucas: Jim.Lucas@bristol.ac.uk. This should be a case of just checking the previous year's risk assessment and changing the date.
Check with the Epi bar manager to get the Mandella bar open for drinks in the evening.
If needed, book a TV and video from the union. Check how we pick it up on the day.
On the day:
Arrive at 9am (1 hour before start of convention)
Check that the tables and chairs arrive
Get people to move the tables and chairs to the right places
Check that the TV and/or video arrive as expected
At the end of the day:
Check with the porters where the tables and chairs should be left, and get people to move them
Check that the TV and video is put away as appropriate
Registration Desk co-ordinator
In advance, get hold of
Convention passes and string/ribbon (including over-flow passes) (*)
Large sheets of paper (*)
Marker pens
Pens and paper for registration desk
Bluetak
Selotape
Scissors
White tape for marking out Anson Room (*)
Signs for around union (*)
"Juggling Convention" sign (*)
Cash box and float (suggest maybe £100 in 5s and 10s) and something to secure it to a table (e.g. bike chain)
(*) These are in the BoB box of stuff that Richard has (2003)
On the day:
Arrive at 9am (1 hour before start of convention)
Set up registration desk
Get people to put up all the signs
Get the Workshop Co-ordinator to put up a large sheet of paper with workshop list on it
Get someone to mark out the Anson Room (white tape marking areas under the lights, along with signs on the floor asking people not to juggle under the lights)
Cut string/ribbon for the passes and if time thread the passes. If no time, just give the attendees a pass and a ribbon for them to do it.
Arrange a rota for people manning the desk
Be responsible for the cash box. Cash for entry should be kept separate from the raffle/tombola and sale of souvenirs. This is because the total at the end of the day is the only way we have of knowing how many people turned up.
If the total money taken is making you nervous, it is possible to deposit cash in an envelope with the porters to put in the safe. They may ask you to sign across the envelope seal to prove it hasn't been tampered with.
We will need most of the cash at show time to pay the performers, so ensure you are around to remove the money from the safe.
Oversee cleanup of the registration desk at the end of the day
Above all, the role is about delegation. Don't make the role too complicated - at its essence the registration desk has only one main role - exchanging money for passes.
Show booker
(This role may be combined with the Stage Manager role if appropriate)
Over the summer:
Look for good acts, either at other conventions or finding them by word-of-mouth
Look for unusal acts that haven't been seen much in UK conventions
Find out roughly how much people charge
Sound out people to see if they are interested in performing at the convention, and if they are willing to work on a 'profit share' basis
Get contact details for all the performers you find
Autumn term:
Get a budget for the show from the Convention Coordinator
Work out how to get 8 - 12 acts for the money available (remember that some performers can do more than one act in the show)
Remember we need a compere as well - think laterally - for 2 years we used a local stand-up comedian. Other conventions have used local performance poets.
Talk to the other members of the convention team to check your ideas have a wide appeal
Agree fees and travelling expenses to be paid to each performer
Book the acts
1 - 2 weeks before:
Confirm the bookings with each performer
Ensure the performers have directions to the venue
Find out when each performer will arrive on the day, and if they will not be there in time for the tech-run, get as much detail from the performer about lighting/music/cues, etc as possible
On or just before the day:
Give the list of performers to the Stage Manager
Inform the Stage Manager when each performer will arrive and any requirements they have asked for
Stage Manager
Sometime during the day:
Getting the list of performers and running order off the co-ordinator
Making sure the sound and lighting people are there and are happy with what they're doing
In the afternoon (probably 5pm or so):
Making sure the performers and sound & lighting crew turn up to the tech run. Some probably won't be able to make it till later on in the tech run due to other commitments, etc.
Sorting out the tech run, i.e. make sure each performer has a fair amount of stage time to sort out lighting and sound cues. Bully them into specifying exactly what they want to the crew. "It will be obvious" is not an acceptable answer for a sound cue!
Check if any acts need assistance (e.g. a ball boy to retrieve dropped objects, or need something set out on stage). If so ask me for a volunteer to do it during the show (and rehearse in tech run). Or you can do the assisting yourself if it seems easier.
Make sure the compere has a running order, and that the performers tell him how they want to be introduced.
Make sure the performers all know where they are in the running order and when they are expected back
Take a break for supper
At show time:
Make sure everyone's there
Make sure each performer knows when to go on stage
If we have a finishing deadline (we did last year, probably won't this year) then keep an eye on the clock, and if we run late tell the compere so he can speed things up if necessary
Watch the show and have fun!
So it's all fairly obvious stuff, it's really just making sure that the show happens. The above is just my interpretation of what I think is needed. Improvise around the role!
Tech crew
For the show we usually require one person to operate the lighting desk, and one person to operate the sound desk. They only have roles on the day, so do not have to be locals.
On the day (morning):
Be present when the STA set up the equipment so they can demonstrate how it works
On the day (afternoon):
Be present at the tech-run so the performers can explain their sound and lighting requirements to you
During the show:
Work with the Stage Manager to operate the sound and lights for the show
STA (Stage Technicians Association) liaison
We usually book sound and lighting equipment from the STA (Stage Technicians Association).
This are the items we normally use:
Multi-tasking lighting set (8 x 300W on 2 stands with lighting desk) - costs £20.00
Amplifier/mixer (Yamaha EMX 660) - costs £5.00
Pair speakers (JBL EON 1500) - costs £3.00
Pair speakers (Webblite Doppelkegel) - costs £2.00
CD player - costs £2.00
Cassette deck - costs £2.00
2 microphones (AKG D 3700) - costs £2.00
2 microphone stands - costs £0.40
We also sometimes borrow some 500w halogen flood lights from Richard Loxley.
He has 3 x floor mounted 500w lights: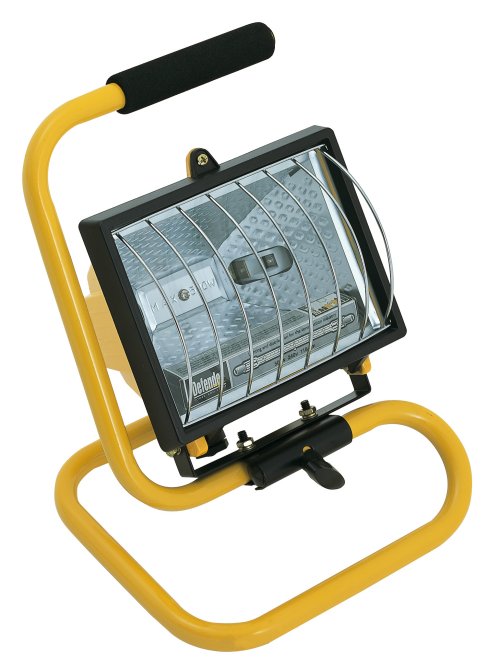 and 2 x 500w and 1 x 150w stand mounted lights: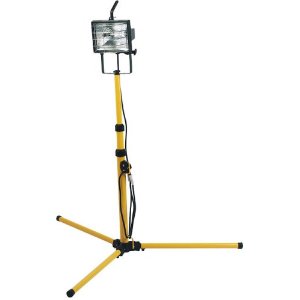 These are builders worklights and have standard UK 13amp plugs, not the plugs found on professional lighting gear. You will need some 13amp extension leads as their cables are short, and you will need gaffer tape to tape the cables down on the stage.
Note that the STA is a volunteer organisation. We have sometimes had problems with their reliability, so make sure everything is confirmed. If you do not receive a reply from an email to the STA, assume it means that they did not read it!
Before the day:
Confirm the order and how/where/when we pick up the kit and return it.
Get a contact number in case no-one shows up on the day!
On the day:
Meet up as agreed with the STA to take delivery of the kit.
Make sure the lighting and sound people know where the kit is and get them to set it up.
After the show make sure the kit goes back as agreed
Afterwards:
Thank the STA for their help as they are all volunteers
Workshop co-ordinator
Before the day
Approach members of the club and other local people to see what they can do workshops in.
Aim for between 6 and 12 workshops, so we have one or two workshops (one hour each) between 11am and 5 or 6pm.
Don't put an important workshop at 11am, hardly anyone will attend it. If you can get someone to do a beginners workshop using Circusoc kit, then 11am or 12 noon is a good time for it.
Try to get a variety, not just juggling (e.g. in 2003 we will have a Dance Dance Revolution (video game) workshop).
On the day:
Arrive at 9am (1 hour before start of convention)
Make a workshop list on some large sheets of paper. A grid works well, with time down the side, and location along the top. Mark in all known workshops.
If you don't have enough workshops, approach people at the convention and ask if they'd like to do something. If you don't know people, enlist help from someone who knows lots of people on the convention scene to work out who might be interested in helping out.
Get some 'Workshop Organiser Checklists' from the convention co-ordinator. This is a list of requirements that all workshops organisers must adhere to (it's a requirement of the risk assessment).
Make sure each workshop organiser has a copy of the 'Workshop Organiser Checklist' and knows what time and where they're doing their workshop.
Be flexible if people don't turn up for their workshop. It happens.
Budget
We get the Student Union venue free of charge, so we can keep the ticket price low and spend most of the money on the convention show.
At BoB 1 we charged £6 adults / £4 concessions. We quickly realised that this was a nightmare in having enough change on the registration desk, so for all future conventions we fixed the price at £5 for everyone.
Organisers, helpers, volunteers, and workshop organisers all have to buy their own ticket.
Only show performers get in free of charge.
Sometimes the special function bar (Mandella bar) next to the venue requires a minimum spend in order to open for the event. During the evening it is not a problem to cover it!
In the following budgets, BoB 1 had the show in the Union Theatre, so we did not hire lights, but did have to hire the services of an official Stage Manager. For BoB 2 no hire lights were available, which was not very good for the show (although it made the tech run easy, all we had to ask the performers was if they wanted the lights on or off). BoB 3 had hired lights supplemented by halogen floodlights. At BoB 4 we were let down by the STA and had to borrow a PA at the last minute and buy more halogen floodlights to light the show.
BoB 1 accounts
 Income:
 
 Tickets were £6 adults, £4 concessions.
 Approx 160 tickets sold.
 Raffle tickets also sold.
                                         cash    897.60
                                         cheques 100.00
                                         --------------
                                         TOTAL   997.60
                                         --------------
 Expenses:
 
 Richard (cakes, stationery, raffle prizes)       18.34
 Mandy (cakes, scrap store stuff, passes)         25.00
 UBU (hire of PA)                                 55.34
 STA (stage manager/lighting technician)          42.45
 Performers' travel expenses:
 (4 @ £5, 1 @ £10, 5 @ £20, 1 @ £25, 1 @ £40)    195.00
 Performers' profit share (18 @ £20)             360.00
                                         --------------
                                         TOTAL   696.13
                                         --------------
 
                                         ==============
                                         PROFIT  301.47
                                         ==============

BoB 2 accounts
 Income:
 
 Tickets were £5 for everyone.
 Approx 110 tickets sold (low attendence due to poor publicity).
 Raffle tickets also sold.
                                         cash    590.35
                                         cheques   5.00
                                         --------------
                                         TOTAL   595.35
                                         --------------
 Expenses:
 
 Richard (stationery, signs, raffle prizes)       15.74
 Tim (passes - chopsticks)                        12.40
 UBU (hire of PA)                                 55.40
 Performers' fees: (9 @ £20, 6 @ £30, 1 @ £60)   380.00
                                         --------------
                                         TOTAL   463.54
                                         --------------
 
                                         ==============
                                         PROFIT  131.81
                                         ==============

BoB 3 accounts
Original estimate
 Income:
 
 Tickets are £5 for everyone.
 Budget on 100 tickets.                          500.00
 Budget on 40 strips of raffle tickets @ £1       40.00
                                         --------------
                                         TOTAL   540.00
                                         --------------
 Expenses:
 
 Misc (passes, stationery)                        30.00
 UBU (hire of PA)                                 56.00
 Show budget (to include lighting hire
 and performers' fees)                           450.00
                                         --------------
                                         TOTAL   536.00
                                         --------------
 
                                         ==============
                                         PROFIT    4.00
                                         ==============
 
 Any profit/loss to be applied to Circusoc bank account.
 
 Any large profit will be shared with performers.
 
 Expected 'worse case scenario' is only 50 tickets sold,
 resulting in £250 expenses to be paid by Circusoc.
 

Final accounts
 Income:
 
 Tickets:
 
 156 people @ £5                            £780.00
 12 people for the price of 10               £50.00
 2 people @ £2.50 (late arrivals,
 not staying for show)                        £5.00
 misc change found in cash box                £0.12
 
 Total ticket sales for 170 people                       £835.12
 
 Tombola tickets 50p each,
 reducing to 4 for 50p as prizes reduced                  £65.90
 
                                                  --------------
                                                  TOTAL  £901.02
                                                  --------------
 Expenses:
 
 Passes, stationery & misc:
     Scrapstore membership                   £10.50
     Scrapstore supplies                      £7.00
     Printing 7p x 94 sheets                  £6.58       £24.08
 
 Tombola :
     Wrapping paper                           £2.97
     Chocolates                               £2.67        £5.64
 
 Games:
     Chocolates for prizes                    £4.88
     Doughnuts & string for competition      £17.55       £22.43
 
 Workshops:
     Jigsaw                                   £1.49
     Fee for pre-booked poi tutor             £5.50        £6.99
 
 First aid charge                                         £10.00
 
 Show (tech):
     Parking charge for meeting with STA      £1.20
     STA fee for providing staff and
     consumables (gaffer tape & white tape)  £34.00
     Amplifier/mixer (Yamaha EMX 660)         £5.00
     Pair speakers (JBL EON 1500)             £3.00
     Pair speakers (Webblite Doppelkegel)     £2.00
     CD player                                £2.00
     Cassette deck                            £2.00
     2 microphones (AKG D 3700)               £2.00
     2 microphone stands                      £0.40
     Multi-tasking lighting set (8 x 300W
     on 2 stands with lighting desk)         £20.00
     Actual charge slightly less than
     price list                              -£0.60
 
     2 x 500W halogen floods from
     Richard Loxley                           £0.00       £71.00
 
 Show (performers):
     Headline act                           £120.00
     Compere                                 £80.00
     Pre-booked, non-Bristol, 2 acts         £80.00
     Pre-booked, non-Bristol                 £80.00
     Local performer                         £40.00
     Local performer                         £40.00
     Local performer                         £40.00
     Local performer                         £40.00
     Local performer                         £40.00
     Local performer                         £40.00
     Last minute, non-Bristol                £40.00      £640.00
   
                                                  --------------
                                                  TOTAL  £780.14
                                                  --------------
   
                                                 ===============
                                                 PROFIT  £120.88
                                                 ===============

BoB 4 accounts
Original estimate
 Income:
 
 Tickets are £5 for everyone.
 
 Budget on 150 tickets.                                      £750.00
 Tombola tickets                                              £60.00
                                                     ---------------
                                                     TOTAL   £810.00
                                                     ---------------
 Expenses:
 
 Passes, stationery & misc:
     Passes - bought last year                       £0.00
     Scrapstore supplies - bought last year          £0.00
     Pens, misc stuff                                £5.00
     Printing                                        £7.00    £12.00
 
 Tombola:
     Silver foil                                     £3.00
     Chocolates                                      £3.00     £6.00
 
 Games:
     Chocolates for prizes                                     £5.00
 
 Workshops:
     Supplies                                                  £5.00
 
 Miscellaneous:
     Budget for miscellaneous 'fun stuff'                     £25.00
 
 
 First aid charge
     Use Circusoc members?                                     £0.00
 
 Show (tech):
     STA fee for providing staff plus
     consumables (gaffer tape & white tape)         £34.00
 
 
     Amplifier/mixer (Yamaha EMX 660)                £5.00
     Pair speakers (JBL EON 1500)                    £3.00
     Pair speakers (Webblite Doppelkegel)            £2.00
     CD player                                       £2.00
     Cassette deck                                   £2.00
     2 microphones (AKG D 3700)                      £2.00
     2 microphone stands                             £0.40
     Multi-tasking lighting set
     (8 x 300W on 2 stands with lighting desk)      £20.00
 
     2 x 500W halogen floods from Richard Loxley     £0.00    £70.40
 
 Show (performers):
     Headline act                                  £150.00
     Compere and other acts                        £450.00   £600.00
 
                                                      --------------
                                                      TOTAL  £723.40
                                                      --------------
 
                                        ============================
                                        PROFIT / CONTINGENCY  £86.60
                                        ============================

Sounvenir mugs estimate
 Income:
 
 50 mugs @ £6                                                £300.00
 
                                                      --------------
                                                      TOTAL  £300.00
                                                      --------------
 Expenses:
 
 Mugs:
     72 thermal colour change mugs                           £300.96
     Delivery                                                 £18.50
     Artwork preparation                                      £29.90
     VAT                                                      £61.14
 
                                                      --------------
                                                      TOTAL  £410.50
                                                      --------------
 
                                        ============================
                                        POTENTIAL LOSS      -£110.50
                                        ============================
 
     (offset loss against £120.88 profit from last year)

Final accounts
 Income:
 
 Tickets: 185 passes issued:
 
     172 people @ £5                                           £860.00
     Approx 6 people not staying for show @ £2.50               £15.00
     7 passes not accounted for                                  £0.00
 	
 Tombola tickets                                               £117.70
 
 54 mugs @ £6                                                  £324.00
 
 18 mugs given away as profit share gifts to performers
 and tech crew                                                   £0.00
 
 Misc change in cash box                                         £3.69
  
                                                       ---------------
                                                       TOTAL  £1320.39
                                                       ---------------
 Expenses:
 
 Passes, stationery & misc:
     Passes - bought last year                         £0.00
     Scrapstore supplies - bought last year            £0.00
     Printing                                          £5.00     £5.00
 
 Tombola:
     Wrapping paper (left over from last year)         £0.00
     Chocolates                                        £2.83     £2.83
 
 Games:
     Chocolates for prizes                                       £5.00
 
 Workshops:
     Supplies (nothing spent)                                    £0.00
 
 Miscellaneous:
     Budget for miscellaneous 'fun stuff' (not used)   £0.00
     Tea, coffee, etc.                                 £4.00
     Milk                                              £2.19     £6.19
 
 
 First aid charge
     Use Circusoc members                                        £0.00
 
 Mugs:
     72 thermal colour change mugs                   £300.96
     Delivery                                         £18.50
     Artwork preparation                              £29.90
     VAT                                              £61.14   £410.50
 
 Show (tech):
     STA not used                                      £0.00
     Consumables - white tape (left over from before)  £0.00
     Consumables - gaffer tape                         £8.96
 
     PA borrowed from Lindsay - bottle of wine as
     a thank you                                      £10.00
 	
     Bottle of wine for tech crew                     £10.00
 
     3 x 500W, 1 x 150W halogen floods borrowed from
     Richard Loxley                                    £0.00
 
     Buying halogen bulbs                              £5.00
 
     Buying 2 x 500W halogen floods                   £34.98    £68.94
 
 Show (performers):
     Headline act                                    £150.00
     Compere and other acts                           £80.00
     11 performers @ £40                             £440.00   £670.00
 
                                                       ---------------
                                                       TOTAL  £1168.46
                                                       ---------------
   
                                                       ===============
                                                       PROFIT  £151.93
                                                       ===============